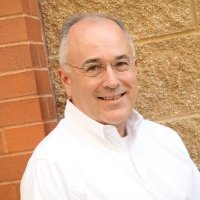 President and Managing Director
Scott Stribrny brings nearly 40-years of experience in software, systems, and management to his clients. An internationally acknowledged authority in project management, information systems/technology, systems engineering, and lean development, Scott is interested in the intersections of business, technology, and organizational risks.
Beginning a corporate career with a start-up firm that went from zero to 100 million dollars in just five years, Scott moved on to a Fortune 50 conglomerate where he worked with industry leading engineers, scientists, and the executive suite. Scott ascended to management and was responsible for the development of groundbreaking products and services where he applied best practices in project management. His accumulated management experience ranges across many industries, including aerospace, telecommunications, finance, insurance, retail, information services, and manufacturing.
Scott is widely published on the subjects of risk management and project/program management and is a frequent keynote speaker at conferences and company events. He is known for his practical knowledge and content, and refreshing and engaging delivery.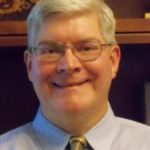 Steven Brumbaugh has over 25 years of experience in teaching, training, mentoring, and supervision in secondary education in Chicago and suburban Cook County, and has coached in academic and athletic settings.  He developed a work skills reading evaluation program specifically for the Illinois Work Keys testing system.  Previously to that he developed corporate training and management experience in a major retail environment, managing POS installations and training for new stores and conversions.
Steve has extensive Non-Profit experience in committee and search team leadership, teaching, and special program administration.  He earned a B.A. from Illinois College in History/Political Science and Music, and an MBA from the Keller Graduate School of Business of DeVry University.

Ray Cebold brings over 40-years of progressive increasing responsibility in services, software, and systems to his clients. Combining this technology experience with functional roles in sales (HP, AT&T), marketing (HP,NCR), and service operations (NCR), Ray brings a strong business perspective to technology. Ray is interested in how the creative application of technology to business opportunities can drive disruptive, transformational outcomes.
Starting as a programmer at a Fortune 50 corporation, Ray continued to positions of increasing responsibility including business analyst, project manager, program manager, Agile product owner and scrum master. As a director and manager, Ray has led rapidly growing sales, professional services, SaaS operations and managed services teams.  His experience covers consumer packaged goods, manufacturing, financial services, telecommunications, and professional services sectors.
Ray has an MBA from the Fuqua School of Business at Duke University and a B.S. in Finance from the University of Illinois. He also holds a VMware certification in Data Center Virtualization.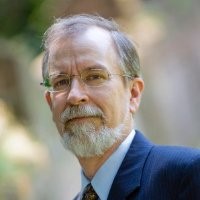 Over his 44 year career, Bob Charette has been an active practitioner in the art of strategic, operational and financial risk management.  Bob, who is widely considered by his peers as the grandfather of IT systems risk management, has been involved in risk assessments on every kind. He has performed risk assessments on small business IT systems to multi-billion dollar defense, civil government and telecom projects. Bob has been an advisor to the UK government on program risk management, developed the risk assessment process used to evaluate 50 of the largest US Department of Defense programs, was an IT security advisor to the Big Twelve universities, served as an advisor on the National Research Council NASA shuttle Challenger disaster software safety investigation, and was an advisor to the US Department of Health and Human Services electronic health record initiative. He is the internationally acknowledged pioneer in IT risk entrepreneurship and originator of the lean development of software systems.
After a stint in the U.S. military, later in the U.S. Federal government and then in industry in the U.S. and abroad, Bob started and continues to run two enterprise risk management consulting companies he founded. In addition, Bob is a Fellow and the Director of the Cutter Consortium's Enterprise Risk Management and Governance practice; is a Fellow of the Lean Systems Society; and, is an IEEE Computer Society's Golden Core Award recipient for his contributions to computing. Bob was also the primary author for the U.K. government's original management of risk standards, as well as was the chairman of the IEEE and ISO software and systems engineering risk management standards.
Bob is an award winning contributing editor to IEEE Spectrum magazine and the editor of its popular Risk Factor blog. He has also written scores of articles on managing both business and technical risk, and is the author of several classic books on the subject.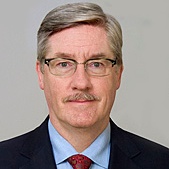 Dr. Hidding has over 30 years of experience in Information Systems.  For 10 years, he worked for Accenture (then called Andersen Consulting), first working in Europe and the U.S. in Artificial Intelligence, later as a Senior Methodologist.  For 20 years, he has been a faculty member in Information Systems at the Quinlan School of Business of Loyola University Chicago.  He has done research, and has taught at all levels (undergraduate, graduate, and Executive) in various aspects of Information Systems, e.g., Strategic use of I.T., systems analysis and design, requirements analysis and communication, and project management.  He has authored more than 30 publications and presented at numerous conferences.  He advised organizations in the U.S. and Europe, from startups to large organizations in the U.S.  Furthermore, he started two companies: You Rent It, Inc. and Hidding Investment Management, LLC.
Born and raised in the Netherlands, Dr. Hidding has a Bachelor's and Master's degree in Econometrics (with a specialization in Information Systems) from the University of Groningen, the Netherlands.  He also has a Master's and a Ph.D. degree in Information Systems from the Tepper School of Business, Carnegie Mellon University. He is a member of the Society of Information Management, and the International Institute of Business Analysis.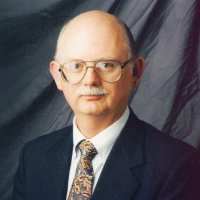 Jim Stanton is the founder of Perception Management, Inc., and the creator of the Perception Analysis Methodology (PAM), a non-invasive process for the discovery and validation of the 'ground truth' in organizations.
Jim has 51 years of experience in improving technology utilization, team building, and managing change. As COO of a $1.1B company, he reengineered global operations saving $45M annually driving internal growth revenues to $3.2B over 8 years.
Jim founded 3 successful consulting firms and is an advisor to several CIOs, CEOs and start-up companies.  His early career was as a physicist/mathematician developing guidance equations for the first moon landing that led to a strong focus on 'cause and effect' management approaches that work.
He is certified in ITIL (Information Technology Infrastructure Library), CoBit (Control Objectives for Information and related Technology), Change Management (ODR), and Process Reengineering (CSC Index).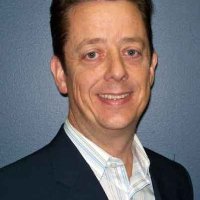 Mr. Stokes has over 25 years of experience in the development of IT systems and the management of product portfolios. His background covers both technical and business roles, from having been a key member of R&D teams at a top technology firm to having P&L responsibility for a $55 million software product line. This experience gives him unique insight into the processes and perspectives of a wide range of stakeholders on large complex projects. His range and depth of skills and expertise has enabled him to successfully deliver mission critical projects.
Mr. Stokes has a Bachelors degree in International Marketing from Southern Illinois University and completed the Computer Careers Program at DePaul University.