Connect Your Business to the Power of
Group Atlantic
Learning Solutions
Scott engaged with us to get our Product Owners trained on Agile methods. We had a wide variety of Product Owners with varying levels of expectation, knowledge and approaches. Scott did a fabulous job in engaging with them on a variety of Agile topics beyond the common textbook items which was appreciated by everyone. He was very professional and returned for a followup session with the Product Owners out of his own volition to ensure the lessons learnt were practiced. I would recommend Scott to any organization in need of injecting an innovative spirit and Agility into their Technology development processes.

- Praseed Thapparambil, CIO
If you are considering integrating Scrum methodology into your company, I recommend Scott Stribrny to help you. He has done so in such a way that we are continually improving the products/services we deliver as well as the way we deliver them. He has helped us along a cultural evolution where we are breaking down invisible, although real barriers across departments and disciplines and coming together to help our customers get what they need, faster than ever before. He is helping us to work in a way where literally everybody wins: our customers, our company and our team members.

- Mark Armamentos, Director of Digital Relationships
Scott was a valuable resource for us in bringing project management skills into our company. He has such depth of knowledge from his background running large scale technical projects that he can easily present concepts and explain with real-life examples. He also brings strong consulting and change management skills to help design the right solution. Scott also has a great ability to engage with people in the process of training and connecting with everyone in each class he teaches.  I highly recommend Scott to anyone who is seeking a strong consultant, trainer, and change leader.

- Jeffrey Becker, Director Leadership & Organization Effectiveness
Scott Stribrny of Group Atlantic has earned the trust of the management team at CCC, because Group Atlantic provided not just their enterprise risk management expertise, but real value that continued to be utilized in the organization long after the Group Atlantic engagement ended. Hands-on workshops were well liked and focused on our needs. They were well regarded among senior managers as well as a large number of front line staff, who received the tools and knowledge to apply practical principles. processes, and improve decision-making behaviors.

- Jerry Rozmiarek, Vice President, Information Technology
I used Scott to deliver courses and consulting on requirements management. His methods helped with a significant transformation and positive results. The values achieved included: - improved communications between business development and product engineering - faster prioritization of product release planning - less rework in defining requirements. I have confidence that Scott delivers what he promises.

~ Bob Ferguson, Manager Engineering Process Group
Scott did a great job in putting together a very direct and concise, one-day seminar on "Better Testing, Better Products". His knowledgeable, busness value added approach to the testing concepts really provided a great perspective on what makes projects (and business) successful. His inclusive facilitation style kept us all involved and made the day go by very quickly. This was a great starting point for further development from Scott.

~ David Klein, Senior IT Project Leader
I have taken many courses with Group Atlantic, and all have proven valuable. Their approach is to first start with the core concepts, then apply them to your particular company or situation. This approach has proven to bring value to my job skills through-out my career. It's the knowledge that keeps giving as you move onto other aspects of your organization.  I highly recommend Scott Stribrny and Group Atlantic for your organization.

~ Trisha Dorr, IT Delivery Manager
Popular Topics
A broad range of training topics that are in demand by wide range of participants.
Each topic building block is based on the most current research and practical experience in that area.
Whether you are looking for the basics or want to go deeper, we have many choices.
Flexible Solutions
We customize content to meet your specific learning needs.
Our portfolio of professional development experiences combine in many ways to deliver powerful concepts, illustration (cases of companies applying the concepts), and application (tools to personalize the concepts).
Action Learning
Each offering is based on a proven process that gives participants the understanding, tools, and commitment they need to align their behaviors with their firm's overall strategy.
We focus only on the topics that are relevant to your environment and on results that you value.
Putting Learning Solutions           to Work for You
Group Atlantic emphasizes two distinguishing principles in its approach.
First is an emphasis on measurable results.
Second is a process, which strengthens the client's organization.
By focusing on these two elements, Group Atlantic learning solutions focus on helping you innovate, accelerate time-to-market, reduce cost, improve quality, and profit from risk by embracing it systematically and systemically.
Our instructors are not only thought leaders in leading-edge practices, they share time-tested experience proven on successful projects.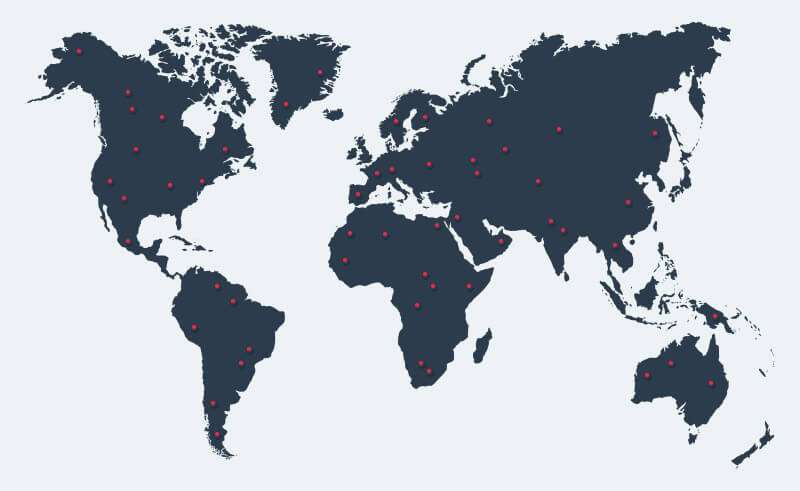 On-Site Advantage
On-site learning solutions offers teams of six or more a variety of essential courses and on-the-job learning exeriences without the burden of hefty travel expenses and considerable time away from the office.
Consider these on-site advantages:
Train your team at your location
Develop the talent already on your team & increase employee productivity
Schedule education around your current projects
Focus learning on your team's challenges
Customize course content to meet your company's business needs
Implement best practices & dramatically improve your business processes
Receive expert instruction from consultants with decades of real-world experience
Learning Solutions 
That Support Your Success
Learning Solutions 
That Work for Your Business