DEVELOP LEADERS
Develop Leaders Through Inspiration, Intervention, Opportunity and Practice.
Group Atlantic develops leaders, leaders who can change and can lead change. Combining experience-based learning in formal programs with applied fieldwork, our approach provides a unique opportunity for leadership at all levels to improve how they personally influence and effectively lead transformational change to higher levels of business performance.
Call us at +1-708-256-7808.
Email us at leadership@groupatlantic.com
Leadership development tightly connected to what the business is doing.
Rich learning that comes from interaction with peers that have faced similar challenges.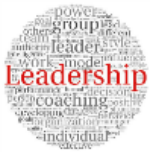 Side Step Common Mistakes—Group Atlantic helps you sidestep common mistakes while developing
stronger and more capable leaders, saving time and money, and boosting morale.
Experiential Programs—We design experiential programs that create tangible value in the context of
real-life business challenges.
Step-By-Step Journey— Group Atlantic provides leaders with a step-by-step process for assuming a new leadership role starting from the time the leader is notified of the new leadership position to first day actions and considerations for the first 90 days and beyond.
Technician To Manager—The accomplishments, recognition, and subsequent promotion of technicians
to higher levels of responsibility often places them into a frustrating environment fraught with numerous opportunities for failure.
The very skills and behavior patterns that have distinguished them in their career advancement now become boat anchors around their necks as they try and cope with the challenges of supervision and management of others.
Promotions frequently result in losing a great technician and acquiring a very poor manager.
Once technicians understand what the "real problems" are in being a manager and what skills are essential, their success as leaders improves exponentially - in a fashion similar to their rapid technical growth and accomplishments.
Group Atlantic's approach appeals to the analytical thought process of outstanding technicians by providing principles (tutorials) coupled with extensive case studies, discussions, and examples that 'prove' the value of effective practices.