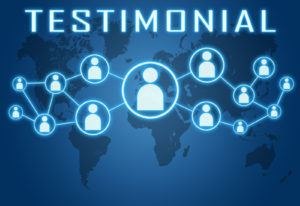 Advisory Services Testimonial:
"You really understand human and business psychology.......It is amazing how many folks do not "walk the talk"-----it is very easy to fall into the trap of focusing on current issues (challenges, problems, etc) instead of taking a long term view of building people and the business... Thank you for sharing your thoughts with me... You were a good source of knowledge and inspiration."
Jeff Rein, CEO, Walgreens Co.
Pharmacies & Drug Stores
Let Us Help Answer Your Important Questions
How can we substantially—and quickly—improve our business's performance?
What are the greatest pitfalls of transforming an organization, and how can we avoid them? 
How do we ensure that the value of our performance improvements will last? 
How do we create a culture of continuous adaptation that will help us sustain competitive advantage in a rapidly changing world?
Project/Program Portfolio Management (PPM)
From assessment to customization to implementation, we assist you in developing capabilities to better manage the rapidly growing IT demands.  We cover a range of disciplines in an interlocking set of management processes.
To get a quick start and begin seeing some early benefits while longer term plans are put in place, we put in place foundational processes as they fully assess the current state of the organization.  We then create a roadmap for a series of detailed improvements to the management of the IT portfolio, IT projects, and the IT development and deployment processes.
Project Management Office (PMO)
We help you establish and continuously improve PMO performance with proven project and program management experience and expertise. We help improve value delivery through:
PMO deployment, oversight, and enhancement
Project/Program Review & Rescue
Project Management Maturity Evaluation and Advancement
Project Methodology Design and Implementation
Project/Program Management Mentors
Right Requirements, Right Now
Launching a project and need to get the right requirements right now? We can augment your team with project-success oriented business analysts to meet your needs. Our experienced experts can fill your short-term resource needs, quickly get things up and going,  and get the requirements fit for use. Our reliable professional will:
Engage subject matter experts through rapid requirements discovery
Lead high-yield elicitation and analysis techniques
Transfer knowledge to client throughout engagement
Deliver verified documentation fit for use
We can also help you assess requirements practice maturity, streamline processes, tailor templates, launch and sustain a Center of Excellence (COE) and more.
Post-Acquisition Integration
We help clients realize maximum deal value from acquisitions–by discovering "ground truths" about readiness, integrating capabilities, shaping the new culture, and accelerating the results of integration. We help:
Get the integration strategy right
Design the integration program around benefit realization
Provide focus through experienced program management
Conduct risk management to maximize value
Rapidly and systematically engage people in both organization
Business Intelligence Gathering and Analysis
What are the things that have to go right? We help you find out by gathering the 'ground truths' for analysis, prioritization and action. We reveal the culture (rules of engagement as perceived by the employees) that needs to be managed to ensure workforce focus and consistency. Business results improve as the intelligence improve. Through our proprietary methodology we provide a proven, scalable, procedural approach to intelligence gathering and analysis, including:
Total Stakeholder Involvement
Ground Truth Capture
Comprehensive examination of the Good/the Bad/the Ugly in Business Context
Problem/Solution Validation
Workforce Engagement
Culture Leadership
Organization Change Management (OCM)
We help organizations big and small design and deliver major change programs that create dramatic performance improvement, build lasting capabilities, and strengthen organizational behavior to renew and sustain exceptional performance over time.
Our deep experience and rigorous approach help clients to:
Shape and Deliver Transformational Change
Shift Behavior to Shape Culture
Help Leaders Become Models for Change
Convene Leaders and Share Insights
Strengthen Organizational Health
Business Process Mapping (BPM)
We help clients map business processes to highlight bottlenecks and delays, reveal rework times, unnecessary work steps, and authority ambiguities within a process. Benefits include:
Identification of formal and informal business processes that are in place.
Mapping and descriptions of how information flows through the business.
Identification of what computer systems and processes are used.
Recommendations of how can current business processes be improved
We identify existing rules and assumptions. We gather detailed information on current business processes and create models to help visualize them - including Responsibility, Accountablility, Consultaion, and Information (RACI) Charts to specificy roles and tasks of selected process participants - based on available data, in preparing to making processes more transparent and efficient. Additional benefits include:
Explicating current processes and thus creating a shared understanding of business processes and information flows.
Creating a common base of knowledge to facilitate communication among management, staff, and customers as the processes become more transparent.
Determining how well business processes align with enterprise KPIs and incentives.
Identifying strengths: what processes are working efficiently and effectively in the current environment.
Identifying barriers such as knowledge gaps, efficiency, or effectiveness issues.
Identifying opportunities for improvement in business processes and information flow.
Determining whether the existing computer systems can support a changed process in such way that an increase in productivity can be achieved.