We make projects successful and teams more effective.
Group Atlantic's focus is to provide our clients exceptional quality and lasting value by enhancing the coordination among 3 key critical success factors: People, Process and Technology.
Group Atlantic improves our client's Return on Investment in technology by helping them make more effective use of their installed technology to deliver business results.
We close the gap between strategy and execution by increasing the effectiveness and efficiency of the business unit-technology relationship.
"You really understand human and business psychology.......It is amazing how many folks do not "walk the talk"-----it is very easy to fall into the trap of focusing on current issues (challenges, problems, etc) instead of taking a long term view of building people and the business... Thank you for sharing your thoughts with me... You were a good source of knowledge and inspiration."
Jeff Rein, CEO, Walgreens Co.
"Group Atlantic has worked with QuesTek to improve their project management practices, allowing them to retain the flexibility of a small organization and yet integrate within the project management structure of much larger corporations and the federal government. These new capabilities had aided QuesTek's growth and become a large part of our perceived value with our clients".
Charlie Kuehmann, Ph.D., President and CEO of QuesTek Innovations 
"I have known Group Atlantic for several years through our joint association with the Chicago Software Process Improvement Network (C-SPIN). During one of our frequent conversations I relayed a business issue that I was having concerning outsourcing and the need to tangibly measure the productivity of my commercial software development team against other options for development (i.e., outsourcing). The net of this was should I outsource my company's commercial software development or keep it in house? Through Group Atlantic's extensive business experience and business contacts they were able to put a measure program in place that allowed me to make a well informed business smart decision. Without Group Atlantic's assistance I believe I would have been forced to make a decision based strictly on corporate pressure and trends and not on what was best for my business."
George Gatsis, VP Product Management, Development and Strategic Planning at Follett Software Company
"Group Atlantic has provided CCC a lot of value over many years. While Group Atlantic provides coverage over the whole development process, the one area we've used Group Atlantic is in the business analysis processes, the process by which one develops business requirements. Group Atlantic has a number of very good sessions that CCC Information Services Inc, has taken advantage's of, among them Right Requirements Right Now, is one of the best. Thus Group Atlantic has helped CCC develop good business systems analysis processes and they also served as a great sounding board for thinking processes through and coming up with evolving best practices for our development processes. I strongly recommend Group Atlantic to anyone considering improving their business systems analysts skill sets as well as their overall development processes."
Carlos Navarro, VP Industry Relations, Automotive Services Group at CCC Information Services
"I've had the pleasure of working with Group Atlantic at a number of companies and on different IT projects. Group Atlantic has consistently provided value with expertise in focused areas and high quality counsel and feedback. I recommend Group Atlantic to my friends and colleagues regularly."
Walt Wikman
Senior Business Leader at Visa
"Group Atlantic provides true business value with engagements and earns the reputation of "Trusted Advisor". I first worked with Group Atlantic in 2001 defining software requirements and most recently defining cross-functional risk mitigation strategies. Group Atlantic quickly identifies the myriad of business perspectives involved and guides the team to a clear, concise definition of the business problems and objectives for each functional area. Group Atlantic delivers the executive level expertise necessary in today's integrated business environment to quickly assist companies in identifying the root cause and potential solutions to complex business problems. Group Atlantic's professional workshops on software requirements and risk have been extremely well received by my staff."
Marv Roisland, Director Professional Services at Aspect Software
"I strongly recommend Scott Stribrny and Group Atlantic
for Project Management workshops. I engaged Scott in July of 2013 to create a day and a half long, intensely focused workshop to rapidly skill up new members of my organization. Scott was able to condense and deliver content from several of his standard workshops into an effective custom workshop for my team. The benefits were immediately realized as my Project Managers and Team leads were able to communicate in a common vernacular as well as act in a coordinated fashion."
Jeffrey Branecki, Executive Director Enterprise Applications 
"Group Atlantic did a great job in putting together a very direct and concise, one-day seminar on "Better Testing, Better Products". Group Atlantic's  knowledgeable, busness value added approach to the testing concepts really provided a great perspective on what makes projects (and business) successful. Group Atlantic's inclusive facilitation style kept us all involved and made the day go by very quickly. This was a great starting point for further development from Group Atlantic."
Dave Klein, Director of Claims Software Testing, Zurich Financial Services
"Group Atlantic engaged with us to get our Product Owners trained on Agile methods. We had a wide variety of Product owners with varying levels of expectation, knowledge and approaches. Group Atlantic did a fabulous job in engaging with them on a variety of Agile topics beyond the common textbook items which was appreciated by everyone. Group Atlantic was very professional and returned for a followup session with the Product Owners out of their own volition to ensure the lessons learnt were practiced. I would recommend Group Atlantic to any organization in need of injecting an innovative spirit and Agility into their Technology development processes."
Praseed Thapparambil, Chief Information Officer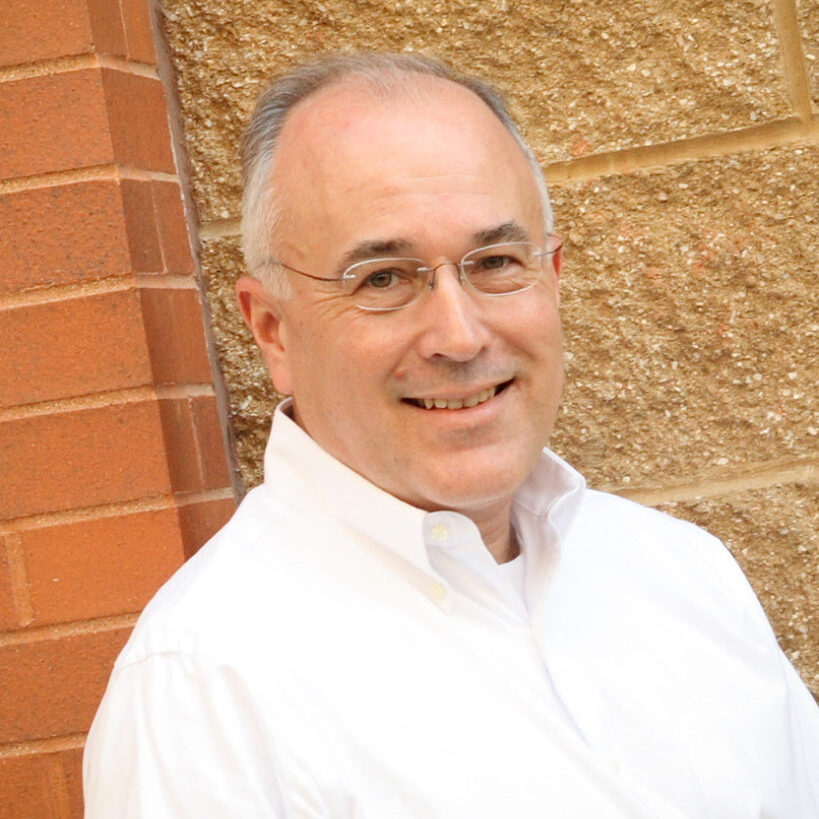 J. Scott Stribrny, Managing Director and Co-Founder
Many management paradigms have come and gone, yet there is still room for substantial improvement within many organizations. Why? Because most solutions focus on implementing the specifics of a particular framework rather than what ís appropriate and beneficial for an organization.
Group Atlantic delivers tangible results that contribute to the long-term success of our client companies. We do not deliver just another framework, but a systematic solution specifically tailored for each client.
While successful solutions pursue an appropriate blend of what is ideal and what is practical, the success must be achieved through collaborative effort. Successful client relationships are built on the trust that develops from successful collaborations.
I want Group Atlantic to be the leader in delivering client-focused services, not just another proponent of the latest management fad.
Group Atlantic is recognized by senior executives of large corporations as the management consulting firm that provides services of exceptional quality and lasting value.